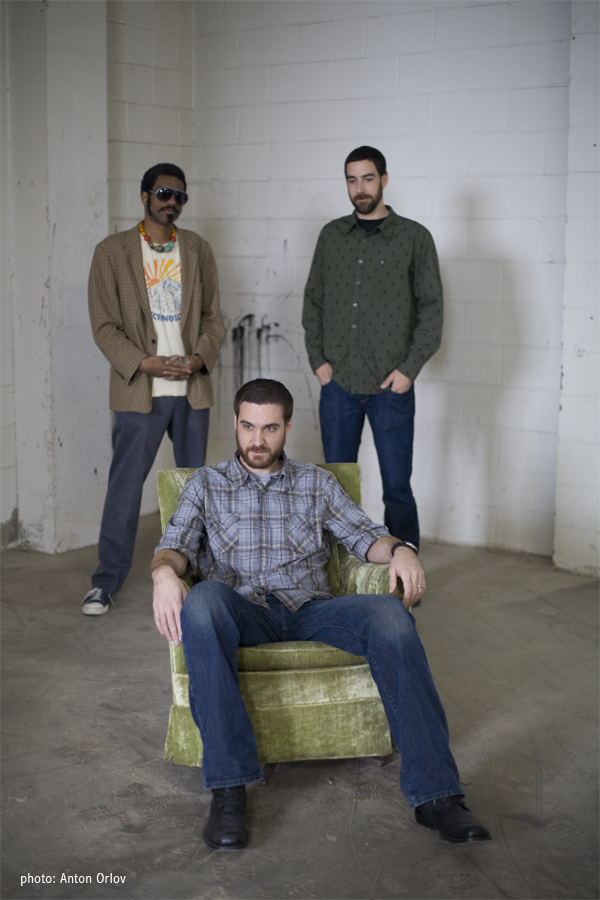 What is your name?
Alfred Howard of the Heavy Guilt
how would you describe what you do?
I'm the lyric guy behind the curtains, plus I handle the tambourine and swap meet gathered homemade percussion.
what are you currently working on?
Just recently released our first full length, Lift Us Up from This. Currently dialling in some new songs, pooling influences and seeing what comes.
what has had the greatest influence on your work?
Bob Dylan. My mom. Psychedelics. Tom Waits. Sobriety. Townes Van Zandt. Driving. Radiohead. Bird Watching. Beatles. Working at record stores for a decade.
what is the greatest misconception about you or your work?
I want to straddle the line of not being a "jamband" but having sections of open improvisation. Jamband has become something like a curse word amongst musicians. I feel like bands like Wilco or Built to Spill have the best of both worlds, great songs and killer musicianship, open and experimental. I'd like to dwell in that realm, place the emphasis on good song writing and imagery and finding the right music to support the two.
what do you see as the main strengths and weaknesses of the medium you work in?
Only strengths. Music is an infinite pallet, no confines, no limitations. The musicians in the Heavy Guilt are extremely talented versatile jazz players, their knowledge of their instruments is boundless and expanding. It gives us a few more colors to paint with. Everyone brings a litany of influences to the table and where they merge and pass through our collective filter is where that unique harmony is born. I dig that.
how has technology impacted upon the work you do?
For us it has really hit us in the creative ways with which we can market ourselves. Right now we have a program called "take two and pass". If you email us info@theheavyguilt.com, we send you free songs, if share them with ten friends we mail you a free cd. It has also changed how we practice, recording basic ideas on garage band or the like, emailing them around, developing them before we practice them.
what's the greatest piece of advice you would like to pass on?
Listen to Townes Van Zandt. Hike Sedona when no one's around. Eat your veggies. Read Tom Robbins.
Where can we find you online?
www.theheavyguilt.com
what are you reading at the moment?
The many lives of Tom Waits.
What are you listening to at the moment?
Silver Mount Zion Horses in the Sky, Tom Waits Alice, Wilco Ghost is Born, Radiohead Kid A, John Coltrane Ole, Townes Van Zandt Our Mother the Mountain, Bright Eyes Lifted, Mingus Mingus Mingus & Pink Floyd Meddle,
anything else we should know?
Think I got it all though there's always something, I'm sure I'll remember it 30 minutes later.