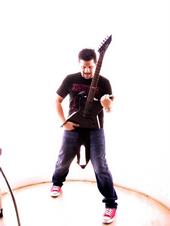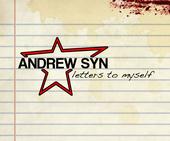 what is your name?
Andrew Syn
how would you describe what you do?
I'm a singer and guitarist
what are you currently working on?
I'm starting to write new songs for an upcoming release
what has had the greatest influence on your work?
I'd say both James Hetfield from Metallica and Avril Lavigne. Strange mix, right?
what is the greatest misconception about you or your work?
Usually in our genre, some tend to use the term 'plastic', but at least in my case, I write and perform my own material, and work as hard as a classical musician, or a jazz musician, you get the idea..
what do you see as the main strengths and weaknesses of the medium you work in?
The main strength I believe is the connection with the fans. To grab your iPhone and see people Tweeting your name, or commenting on MySpace, and then getting on the road and see all the people there.. It's amazing.    The weakness definitely is pirating.
how has technology impacted upon the work you do?
It has definitely helped, before, we had to book studio time to get a demo done. Right now, I usually take my Mac wherever I am and hit that record button in logic pro whenever the magic happens!
what's the greatest piece of advice you would like to pass on?
Follow your dreams, and never give up until they come true.
where can we find you online?
You can find me on MySpace at www.myspace.com/andrewsynmusic , on Twitter at twitter.com/AndrewSyn , and search for Andrew Syn on facebook.
what are you reading at the moment?
I just got a copy of Anne Rice's Interview with the Vampire
what are you listening to at the moment?
I believe 'Iris' by the Goo Goo Dolls played last on my stereo before I got to the airport
anything else we should know?
My album, "Letters to Myself" is available online on iTunes and several other stores including Amazon and CD Baby.