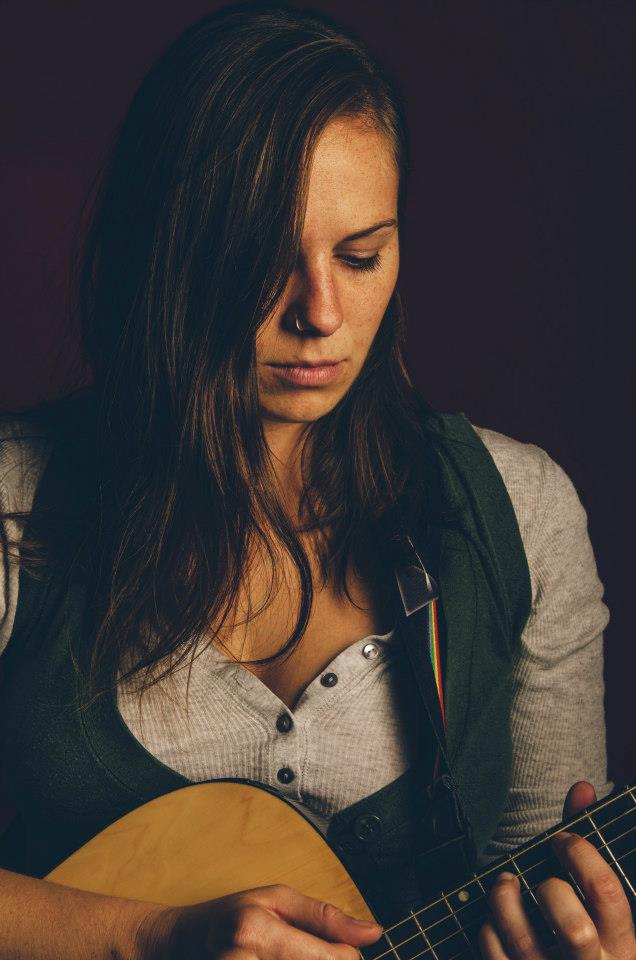 what is your name?
Emily Turnage
how would you describe what you do?
I'm a singer/songwriter
what are you currently working on?
I'm working on my solo career, writing new songs, recording and just getting my name out there
what has had the greatest influence on your work?
It's changed so much throughout the years, in the beginning it was family and family friends who all enjoyed music and played it together at gatherings, then I started to really appreciate certain musicians and the music they made, how you could relate what they were saying to their personal lives. I wanted to do the same, because I wasn't the biggest talker, so it was my means of communicating in my own way.
what is the greatest misconception about you or your work?
I honestly couldn't think of an answer for this one
what do you see as the main strengths and weaknesses of the medium you work in?
The strengths, is that I can make enough music with just the guitar and my voice to entertain a crowd for a number of hours, and the setting and packing up isn't too bad. But the weakness is that it's easier to focus on your voice when it's the only thing your using, playing guitar at the same time while singing can take away from that focus, and also, you can only do so much with just a guitar and your voice
how has technology impacted upon the work you do?
I haven't experimented with technology quite yet (it's a little pricey in this field), but I like to keep it simple anyway. My next purchase WILL be a loop pedal. You can record your voice or guitar and then keep it playing while you can add to it, which means you can layer upon layer your musical creations. Sounds like fun to me!
what's the greatest piece of advice you would like to pass on?
Appreciate everything you have but don't sell yourself short. Demand what you deserve.
and just be nice. All the time. It's contagious
where can we find you online?
www.facebook.com/emilyturnagemusic
www.reverbnation.com/emilyturnage
what are you reading at the moment?
Oh goodness why did you have to ask that? The second book in the Twilight series, New Moon
what are you listening to at the moment?
My sister planning out her errands tomorrow with my brother and her husband. Includes Sam's Club and Staples. Wish I could go…
anything else we should know?
I play at Ruby's Elixir every Monday night. You should come out. Ladies get their first glass of wine for free. Gets kinda crazy