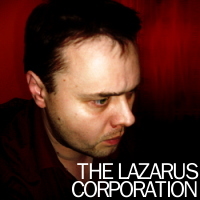 what is your name?
Paul Watson
how would you describe what you do?

Up until recently I worked primarily in collage and assemblage, but now I'm working with Artist's Books – using the book as a sculptural form.
what are you currently working on?

The Book of the Erinyes is my current project – http://www.bookoftheerinyes.com/ – it's a handbound limited edition (30 copies) artist's book containing lino-prints, photographs (some digitally manipulated), and hand-set letterpress printing.
Essentially it's a limited edition collection of pieces of artwork, bound together in the form of a book (itself a form of Book Art).
The text, which I've described elsewhere as "written in the style of a late 19th century description of pursuit by the Erinyes transcribed by an opium addict" presents an incomplete narrative giving tantalising insights into the artwork. All the text is printed with hand-set movable lead type (letterpress printing).
As well as the book itself, I'm going to be releasing a number of postcards of the artwork, and I have plans for a print-on-demand paperback version as well as a free ebook version.
what has had the greatest influence on your work?

Over the years I've been influenced by many artists – Francis Bacon, Robert Rauschenberg, Edvard Munch, Egon Schiele, Jasper Johns…
With regards to the Book of the Erinyes, the influences have been wide and varied – due in no small part to the variety of media being used.  Artists like William Blake are a strong influence (although not so much with regards to his visual style – more his working methodologies).
Book Artists like Mia Leijonstedt (http://www.leijonstedt.com/) are a great influence and inspiration with regards to the actual binding and sculptural form of the books.
what is the greatest misconception about you or your work?

I'm not aware of any.
what do you see as the main strengths and weaknesses of the medium you work in?

With regards to Book Arts, the strengths are that the form of the book is so immediately recognisable to people that they feel an immediate connection with it. Books are full of mystery and wonders (or, at least, they should be, and they always are to children).
Weaknesses – well, the very familiarity of the book format means that sometimes people don't realise that creating a handmade artist's book can take hundreds of hours of work – which means they are frequently undervalued.
how has technology impacted upon the work you do?

Enormously.  In my day job I'm the Web Manager for a Publishers, and prior to that I've worked as a web designer/developer for over 15 years.  While my artwork mainly uses technologies that are many hundreds of years old (letterpress printing, bookbinding, relief printing) the marketing and promotion of the artwork mainly uses the internet.
In recent years I've increasingly eschewed more traditional ways of promoting and selling artwork (gallery exhibitions etc) and concentrated on my online presence.
I have started using a bit of digital manipulation of images in my artwork more recently, but it's a minor element compared to the larger part of the artistic process.
The most interesting aspects of the internet are free access to global audiences and the ability to infinitely reproduce digital goods at effectively no cost. The second of those aspects is causing a lot of problems to old media companies who refuse to change their business models, but that's because of their inertia and blindness.  I see these aspects of the internet as massive opportunities.
what's the greatest piece of advice you would like to pass on?

The best advice I can think of is: keep producing artwork, don't stop, don't delay, keep doing it.
where can we find you online?
My main site is the Lazarus Corporation – http://www.lazaruscorporation.co.uk/ – which has been online for the past 13 years. I've also opened a branch office on Facebook at http://www.facebook.com/lazaruscorporation
The Book of the Erinyes has its own website at http://www.bookoftheerinyes.com/
And I'm on Twitter at http://twitter.com/lazcorp
what are you reading at the moment?

I'm currently reading City of Saints and Madmen by Jeff VanderMeer
what are you listening to at the moment?

I tend to listen to a lot of alternative music originating in the 80s and 90s – The Sisters of Mercy, Godflesh, Swans, Psychedelic Furs.  But I've also been listening to a variety of newer music such as Godspeed You Black Emperor and the Dresden Dolls.
anything else we should know?

The Interstitial Arts Foundation have just featured me on their front page  – http://www.interstitialarts.org/wordpress/?p=146 – please have a look at leave them a comment