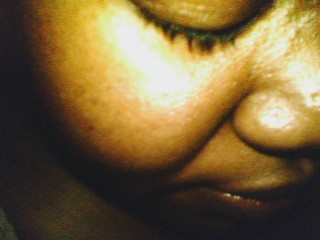 what is your name?
Anarda Nashai
how would you describe what you do?
I'm a poet and novelist
what are you currently working on?
Promotion of "School Girl: Poetry and Prose of a Pre and Post Adolescent", also working to finalize publication of my first novel, "Ladybug".
what has had the greatest influence on your work?
I've been inspired by all forms of neo-realism/expressionism: from Felini to Basquiat. In poetry, I've been influenced by each and every school…Robert Frost, Arthur Rimbaud and Anne Sexton to name a few.
what is the greatest misconception about you or your work?
…that I'm pursuing my writing career in order to achieve wealth and fame.  I love to write and am dedicated to telling great stories.  Yes, I love being published and receiving great feedback about my work.  No, I will not even "soft sell" my collection to any other than genuine fans of poetry and prose for the sake of selling more books.
what do you see as the main strengths and weaknesses of the medium you work in?
As a poet especially, I find the abstract nature expected from anyone who writes for this genre a great comfort.  Just as well, the word "abstract" should be my middle name…it has played it's part in helping to make me a better artist.  Ironically, it's a weakness as well.  Some artists use the excuse of being "abstract" as a way to become lazy with expression…always a bad idea.
how has technology impacted upon the work you do?
It has allowed me to make and ebook of my collection available to my readers, and I have received great feedback because of this capability.
what's the greatest piece of advice you would like to pass on?
To all writers:  Read and write EVERYDAY.  If you have an story idea that won't let you sleep, submit to it.  Don't try to understand, just let it drive you for as long as it will. Write, write, write!!!!!
where can we find you online?
what are you reading at the moment?
I'm currently re-reading "Live or Die" by Anne Sexton.  (I head back to my roots every now and then.)
what are you listening to at the moment?
"Star" by The Cult