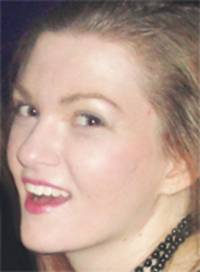 What is your name?
Elizabeth Aria Alexandra
How would you describe what you do?
I would say that I am an artist, primarily working in the medium of film. As an independent film maker I am able to have complete control over almost every aspect of my work, from the writing to the casting, direction and design. I love being my own editor and even compose a lot of the music. The beauty of film for me is that it combines almost every major art form into one and I can enjoy and appreciate all of them together.
What are you currently working on?
I'm currently working on the finishing touches for my short film "SPIDER" a neo-noir, crime-drama, which I'm very excited about and getting it ready for the film festival circuit. But as usual, I am also juggling multiple other projects. Right now this includes storyboarding a TV pilot, leading a local actors group, writing, writing and more writing… with some script consulting thrown in for good measure!
What has had the greatest influence on your work?
Without a doubt the greatest influence upon my work has been my experience of life, how I see and interpret both the good and the evil in the world, and the wisdom and inspiration I wish to pass on to others. I realize that my work is all that will be left of my life after I am gone, which gives me a great sense of perspective.
What is the greatest misconception about you or your work?
The common misconception is that you as an artist are the same as your work. Actors are often confused in real life for the parts they play, performers are thought of as their personas, writers the subjects they write about, etc. People tend to take things too literally, believe that you work of fiction is somehow real, inspired by your personal experiences or reflects upon your own psychology or hidden desires. While this could be true, it should never be automatically, or too literally assumed, especially when it comes to controversial subject matter. Artists can only reflect back and interpret what they see in the world around them, but often society is in denial of its sickness and points the finger back at the artist.
What do you see as the main strengths and weaknesses of the medium you work in?
Film is perhaps the greatest medium due to it's incredible potential, accessibility and permanence. The downside for independent film makers has always been the high cost of production and the difficulties of distribution.
How has technology impacted upon the work you do?
The work I do would not be possible without technology. Digital Hi-Def cameras, digital editing software, virtual music composition software and more, have significantly reduced the cost of film production, and therefore made it possible for micro-budget artists and film makers such as myself to bring their visions to life.
What's the greatest piece of advice you would like to pass on?
Have the courage to follow your bliss, and listen to yourself first and foremost. As Bill Cosby said, "I don't know the key to success, but the key to failure is trying to please everybody."
Where can we find you online?
You can find my film "SPIDER" online via my production company (Independent Spirit Films) facebook page via this link…
http://www.facebook.com/pages/Independent-Spirit-Films/163201203343?ref=search&sid=645993176.2085769292..1
Fans can also find my personal facebook page by searching for "Aria Alexandra" and they are welcome to add me as a friend.
"SPIDER" is listed on IMDB.
Anything else we should know?
Never drink apple juice and then eat something pickled with vinegar… *shudder* Bad, bad, bad. Learned that one the hard way.