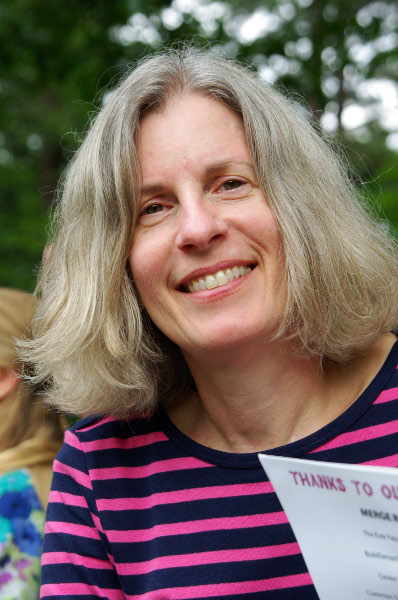 what is your name?
wendy collin sorrin
how would you describe what you do?
I'm a visual artist who works mainly in drawing and collage. I like to build grids, webs, and networks.
what are you currently working on?
Collaged neon fields composed of deconstructed mailing labels.
what has had the greatest influence on your work?
Travel, poetry, texts (English and German), computer boards, found objects, migraine headaches.
what is the greatest misconception about you or your work?
I haven't heard any though I don't doubt there might be a misconception from time to time.
what do you see as the main strengths and weaknesses of the medium you work in?
Simple, direct, portable, toxin-free. This works well as a lifestyle choice, too. As for weaknesses? Too low-tech, maybe, for 21st century tastes though in my film work, my drawings are digitized and three-dimensionalized and set in motion by others.
how has technology impacted upon the work you do?
My son is a professor of computer architecture at Duke. His research, the images he's shared with me as well as my own investigations into the visuals of chips and boards has been like peering into another universe.
what's the greatest piece of advice you would like to pass on?
Rainer Maria Rilke, in his Letters to a Young Poet, wrote to the young Kappus: Ask yourself this: must I write? My former lithography professor, Michael Sean Holihan, used to say: Ya gotta do what ya gotta do. Less poetic, but no less profound.
where can we find you online?
At my website:   www.wendycollinsorin.com  and facebook.
what are you reading at the moment?
Dog Stories by James Herriott.
what are you listening to at the moment?
Progressive talk radio. I'm a political junkie, a proud Lefty and a devotee of Thom Hartmann.
anything else we should know?
I was fortunate that my parents believed in my art and supported me with art classes and supplies. (When my junior high school guidance counselor gave me a fire-and-brimstone lecture about art not being a career choice, I was strong enough to find it more humorous than threatening.) That financial and emotional support continues to this day by my husband of 41 years who cheered me on and paid the tuition when I went to college at age 36. My time at the Cleveland Institute of Art was transformative; my professors opened my mind and expanded my worldview. I still hear those head tapes in my studio every day.