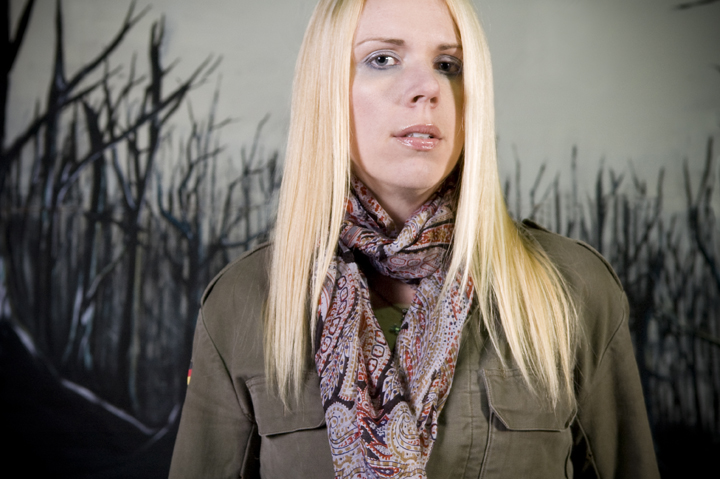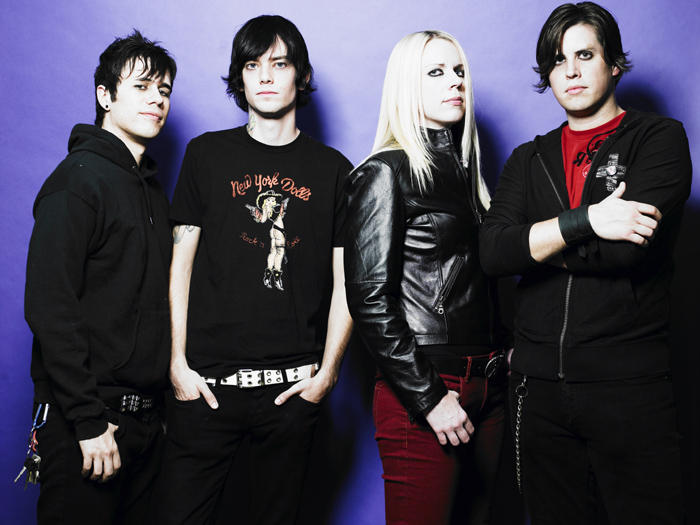 what is your name?
Elizabeth Elkins
how would you describe what you do?
I am the lead singer and guitar player for The Swear.
what are you currently working on?
The Swear is working on new songs to follow up last year's album "Hotel Rooms and Heart Attacks". We will be recording 4 or 5 new songs in the first half of 2010, and will be releasing them digitally. Over the past few months we've been writing and arranging.
what has had the greatest influence on your work?
Literature, watching people, my own semi-madness, love, jealousy and revenge
what is the greatest misconception about you or your work?
I think people see The Swear sometimes as heavier than we are – at heart, we all love great melodies and pop songs.
what do you see as the main strengths and weaknesses of the medium you work in?
Music has many strengths, and almost everybody is a fan of some genre of it or another. The weakness may only be that so much of it gets made that is really bad.
how has technology impacted upon the work you do?
It has changed everything in the last few years. The concept of an album is less desirable (although I'm definitely an album person), everybody and their brother can record music digitally and release it on the internet – but, in a positive light, there are a lot more ways to reach people online.
what's the greatest piece of advice you would like to pass on?
Use rejection as motivation. And don't try to change to fit passing fashions.
where can we find you online?
The Swear is online at www.theswear.com and www.myspace.com/theswear. The band also has a page on Facebook just search for "The Swear". You can catch us on AIM at TheSwearMusic as well.
what are you reading at the moment?
"The Darkest Jungle: The True Story of the Darien Expedition and America's Ill-Fated Race to Connect the Seas"

what are you listening to at the moment?
The Avett Brothers
anything else we should know?
The Swear is available on iTunes worldwide!