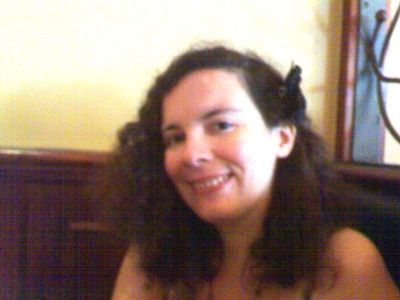 What is your name?
Tara Hanks, a married mum of two living by the sea in England. Publications are The Mmm Girl, a novel about the life of Marilyn Monroe, as she might have told it herself; and Wicked Baby, a novella based on the events of the Profumo Affair.
How would you describe what you do?
I write long fiction inspired by real events, and articles and reviews on aspects of popular culture. Recurring themes include concepts of femininity and iconography, celebrating imagery while also exploring the paradoxical truths beyond it.
What are you currently working on?
My third novel is set at the turn of the 17th century, and focuses on a group of people, mostly peasant women, at the centre of a witch-hunt. It's a challenging project and is the first time I have used multiple viewpoints in an extended narrative.
What has had the greatest influence on your work?
My favourite authors are Emily Brontë, Donna Tartt, Alberto Moravia, Jean Rhys and Tennessee Williams. But I'm also strongly influenced by the music of Billie Holiday, Marvin Gaye and Madonna; film noir and new wave; and artists like Frida Kahlo and Paula Rego.
What is the greatest misconception about you or your work?
Critics tend to hit a wall when they try to categorise me. Although my work touches on certain genres, like so-called 'faction', biography, and historical fiction, it doesn't quite fit anywhere and I think that may confuse some people.
What do you see as the main strengths and weaknesses of the medium you work in?
I love the storytelling aspect of being a novelist, and getting under the skin of my characters. In future I would perhaps like to write poetry and drama too.
How has technology impacted upon the work you do?
The internet is my starting point for research, and it's very empowering in allowing me to connect with other writers, and readers.
What's the greatest piece of advice you would like to pass on?
Don't give up on your imagination, no matter how daunting the odds may seem.
Where can we find you online?
What are you reading at the moment?
The Taste of Sorrow, a novel about the lives of the Brontë sisters, by Jude Morgan.
What are you listening to at the moment?
The Fame Monster by Lady Gaga.
Anything else we should know?
Just that I wish everyone who reads this a merry Christmas and a happy 2010.