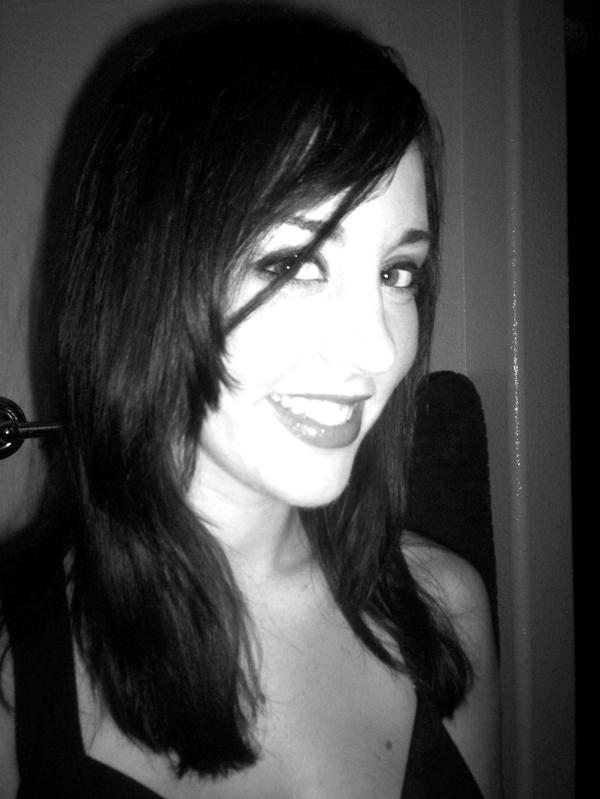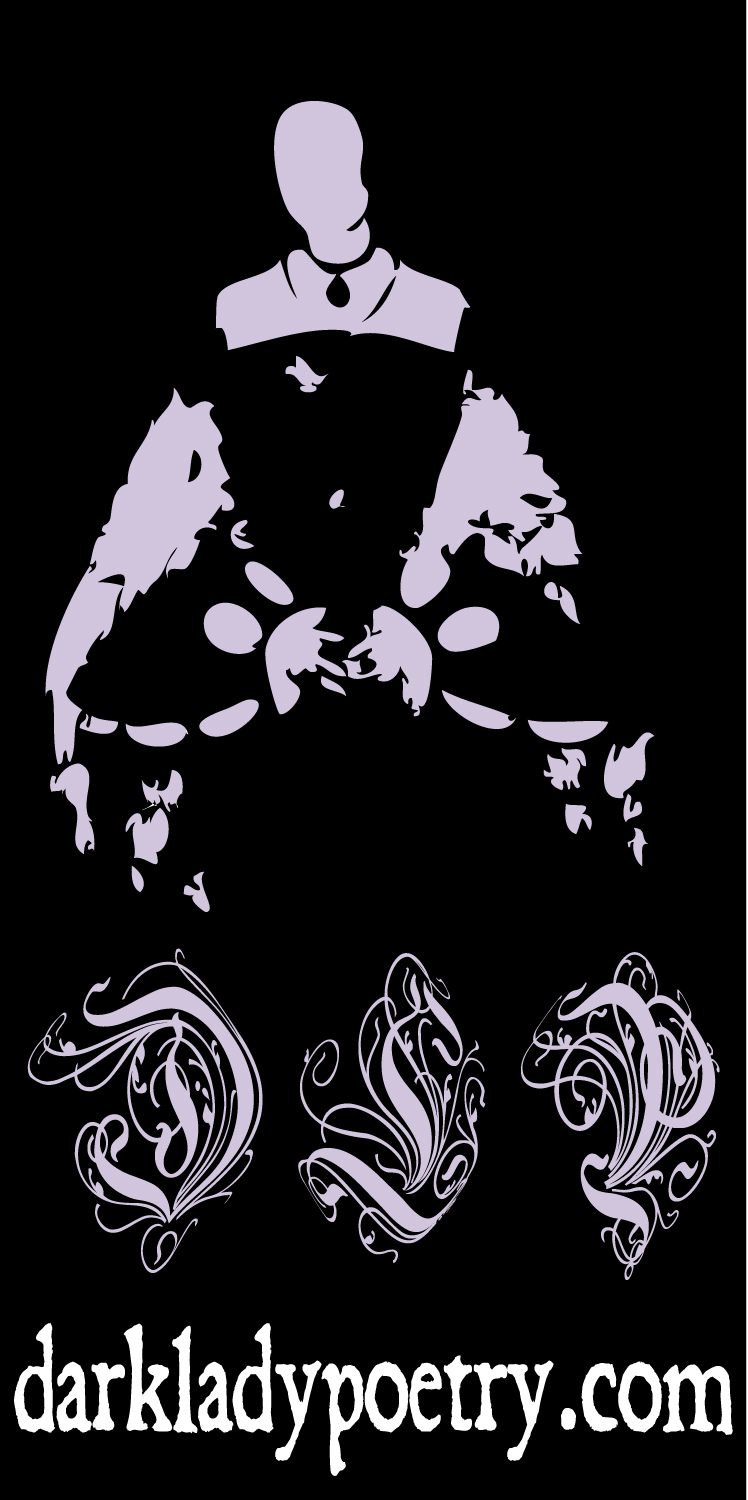 what is your name?
Amber Victoria Tudor
how would you describe what you do?
Lately, I have been focusing on words and the many different images that they can convey in ones head. Signification puts so much weight on one word, and the human mind is capable of linking so many things to that word. Hence, my poems seem more laconic than they previously have, but really, there is method to the madness. I want readers to see the key words and connect them to the story being told in the poem.
what are you currently working on?
It doesn't really take much for a writer to get so frustrated with literati, and elitists to move into publishing themselves (may I emoticon a smiley face here?).  Currently I am putting together the fourth online issue of my literary magazine Dark Lady Poetry. The previous issues have been filled with such great writers as well as good friends and colleagues, and our reader base grows every day. Hopefully in this New Year, I can put out a compilation of the best works published on the site, and maybe even host a soirée for up and coming writers to network.
what has had the greatest influence on your work?
Influence is a tricky subject. I am a firm believer in education, because education, whether formal or not, gives a person the tools to take an abstract idea and create something beautiful. The more a writer knows about what he or she is writing about, whether it be love, nature, the origins of a style, other poets, etc., the better the craft. The things I have learned, through school and life, have given me the tools I need to make pieces I am truly proud of.
As for the people that have influenced my work, Shakespeare and Bukowski.

what is the greatest misconception about you or your work?
Like I said earlier, my writing is more concise in its structure. I have placed fewer words on each line. I want the focus to be on each word, the letters in the word, and the pathway that links them all. This has eliminated lengthy picturesque poetry from my writing lexicon. This abrupt style of writing has made getting published more difficult. People have concrete ideas on what they want to see, textbook poetry or work so eclectic it makes no sense at all. These are packages I cannot deliver. At first glance to some, a poem of mine may seem in want of something, simple. However, I think this is just different signification delivered to the reader. Some people get it, some do not.

what do you see as the main strengths and weaknesses of the medium you work in?
Being a successful writer used to seem very elusive to me. There are so many people expressing themselves with words, and to stand out among them, is a very tough thing to do. Writing can feel like a daunting art, not only because so much has already been written, and written well, but because there is also so much competition. Editors look at bios and not the words in the work. It can be tough for an emerging artist to feel validated, and real. This is a disheartening weakness.
The Brightside is, the weakness can be overcome. Publishing has given me a greater sense of what the things are, that can make a writer distinct themselves. Common words create clichés and over used generalities. Both which will make readers perceive the work as such. Language is boundless, it is not hard for a dedicated writer to utilize his vocabulary connect his words with his intentional emotion to create what I believe to be poetry.

how has technology impacted upon the work you do?
Technology has made everything in what I do more accessible. Online writing communities have made it possible for me to network with talented poets and publishers. There are great literary magazines that accept submissions online, and I am able to publish my magazine online. Utilizing search engines and online social communities expands my reader base, and contributors to my magazine are able to gain more exposure as a talented writer. These are colossal tools offered by technology, that help a writer master the craft.
what's the greatest piece of advice you would like to pass on?
Along with mastering technical components that encompass writing, like learning different structures (even if you do not use them) and expanding your vocabulary, an internal thought or feeling has to be conveyed in the words used.
A writer should always write from the heart. Inciting emotion or an epiphany in the reader should always be the goal. Bukowski could provoke a reader to feel his loneliness and smell the booze on his breath. To do this, is what poetry is all about.

where can we find you online?
My online literary magazine is located at www.darkladypoetry.com
Myspace: www.myspace.com/darkladypoetry
and my personal writing page www.writerscafe.org/TheDarkLady
what are you reading at the moment?
Jeanette Winterson's The Stone Gods, it's a really good novel, a bit alarmist but it does incorporate lesbian robots (inserting another emoticon winking at you here).
what are you listening to at the moment?
Right now there is a Drum and Bass radio show going on in the other room, so the house is pulsating with bass. I am an old school Hip Hop kind of girl, and in a world full of disappointing beats on the market, it is actually pretty exciting to listen to.
anything else we should know?
Yes. Alongside a writer's capability, are the people that help along the way. Projects like darkladypoetry.com are not possible without the friendship of my colleagues and the faith of the contributors that provide the content. I have tremendous gratitude for all the people that have helped me with my writing and with the site. And if I may, I would like to thank my fiancé Kevin Jobe. He is the one bumping the music right now, and responsible for building the site.