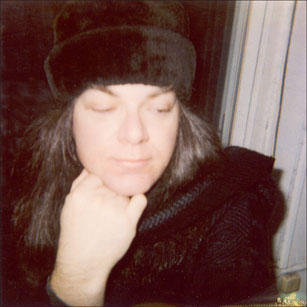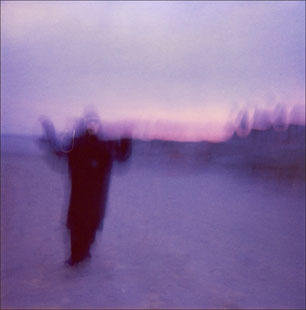 what is your name?
Ronald Martin Smith.
how would you describe what you do?
I wouldn't, which already pushes the limit.
what are you currently working on?
I've a long-term drawing project in the works – "rockheads" – pencil (primarily) & marker – on those yellow post-its that have saved the memory of the world! About or near 30,000 in boxes in various locations in our apartment. No curatorial solution breaking over the horizon. These pieces get done Monday-Friday at my desk at work – I commit seconds to a minute and fraction – breaking the job/work plane to evidence some altogether other world. This is a graphite-realized open-ended projection, producing an imaginary population – a quick-graph odyssey. It's dedicated to Marcel Duchamp, who wouldn't give a damn.
what has been the greatest influence on your work?
Being alive.
what is the greatest misconception about you or your work?
Thinking it has any consequence at all. I misread as much as possible, which exhausts the realm of possibility, without using it too much against 'the rest of the night'.
what do you see as the main strengths and weaknesses of the medium you work in?
I've also written a good bit of poetry – published in George Hitchcock's kayak in the 1970s & 1980s. There's a lot of writing connected to my life that is unpublished. I work in journals, legal pads, index cards – it's been going on for years. I more or less avoid doing anything about it – I'm an opportunist, and I try to be as unconscious as I possibly can be. All subsequent to the poems that did get published – since being in New York City since 1984 – and then some! It may or may not emerge: poetry, prose, surpoetics. More specifically….
That's the window of exposure to the poebizjunkie world that sucked the brains out of poetry production schedules worldwide. The medium is the medium. The artist, the poet, conducts what ever comes across with as little forgiveness as possible. Write a poem. Fine. Disseminate it? Wha? Make it have a shadow box to sleep in? I'd rather die in the heart of a neon squall. (Them Crooked Vultures on headphones). Strength and weakness neutralize each other. Without being ends of the selfsame continuum. I defy myself to express something. Commitment is largely a myth, and the time it takes to do something about it is irrelevant. The obstacle curse of existence doesn't really appreciate the surreal onsurget that wants only to ring its bell. And I mean CLOCK IT!!!!
how has technology impacted upon the work you do?
Orwell didn't write 1984 for nothing!
what's the greatest piece of advice you would like to pass on?
You'd better mean what you do or else take it somewhere else.
where can we find you online?
Now why would you want to do that!
what are you reading at the moment?
Nothing but the blank space ahead of each letter being typed.
what are you listening to at the moment?
Them Crooked Vultures.
anything else we should know?
At your own risk.