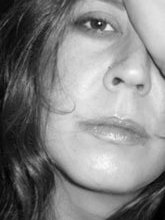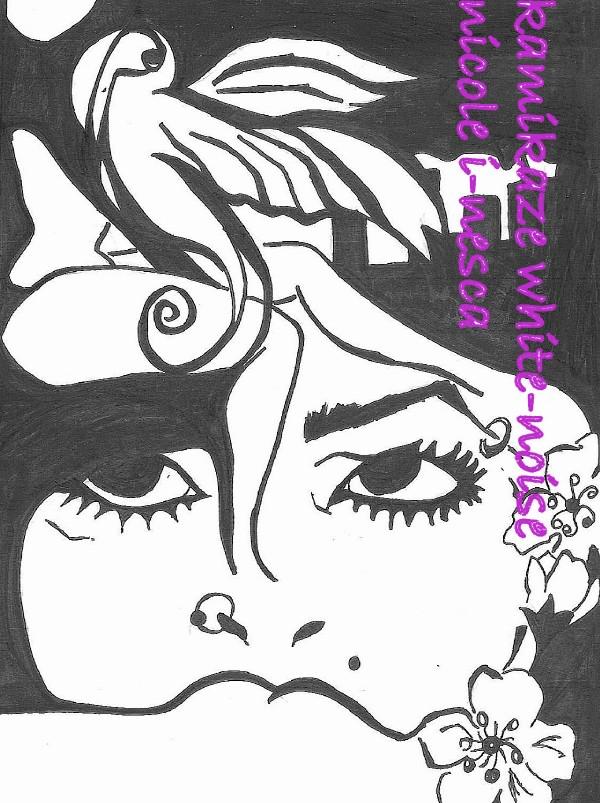 what is your name?
Nicole I-Nesca
how would you describe what you do?
I consider myself a poet.  I try to play around with words and their meanings. Stream of consciousness type scribbling.  I have also collaborated on a screenplay and television script with my husband.  I have been trying to find the focus and the discipline to write a short story and I am just getting started on that project at this moment. A novel?  Maybe in the future.  I also love to draw using the basic contrast of white and black.
what are you currently working on?
I am currently working on my third book.  I'm hoping to include a few short stories and perhaps a few essay type articles.  My first two books were strictly poetry and I am hoping to show or exhibit a few different styles in this new book, KAMIKAZE WHITE-NOISE.
what has had the greatest influence on your work?
The great songwriters, including but not limited to; Bob Dylan, Simon & Garfunkel, Leonard Cohen, Jeff Buckley, Neil Diamond and Neil Young.  I've also been profoundly influenced by the paintings of Frida Kahlo and Salvador Dali. I'd be remiss at this point if I didn't mention the literary influences of Neruda, Hemingway, Nin, Miller, etc. etc.
what is the greatest misconception about you or your work?
I guess it would be the idea that I write from a place of depression or loneliness.  I have received countless messages from readers concerned that I was going through some type of mental under-tow.  Another would be that I am "illiterate".  I tend to write without punctuation and as I said before I love to play around with words and their meanings, definitions, sounds, placement, etc. etc.  I assume that in doing this, readers have a hard time trying to find the singular purpose or meaning of a piece.
what do you see as the main strengths and weaknesses of the medium you work in?
Writing poetry allows me to break the rules or rewrite them as I see fit to do so.  I am only limited by self.
In stark contrast to the freedom of creation the biggest downfall would be, in my opinion, the fact that there are not too many poetry fans left in this world.  Novels, graphic novels, pop singers and cartoons are the biggest sellers in this wonderful period where we find ourselves today.
how has technology impacted upon the work you do?
The internet has given me many opportunities to read and be read by like minded artists and individuals.
what's the greatest piece of advice you would like to pass on?
Well, Bukowski is famous for saying, "Don't try." I am quite the opposite, I say, "Keep trying."
where can we find you online?
http://www.ninisabella.blogspot.com/
www.myspace.com/nicolemisabella
http://stores.lulu.com/nicoleisabella
what are you reading at the moment?
I just finished THE RUM DIARY by Hunter S. Thompson.  I am currently bouncing in between PORTIONS FROM A WINE-STAINED NOTEBOOK by Charles Bukowski and SELECTED WRITINGS OF GERTRUDE STEIN.
what are you listening to at the moment?
Duane Andrews CROCUS… a Spanish-style guitar player.
anything else we should know?
I am an ex-patriot American living in Winnipeg, Manitoba where it is a balmy -41 C.  Maybe I should call my next book, TALES FROM THE FROZEN CITY. My husband and I may not sip absinthe in Parisian cafes, but we can find a killer jazz/blues or indie band on any given night. We may have to kill a yeti or two along the way BUT…life is good.